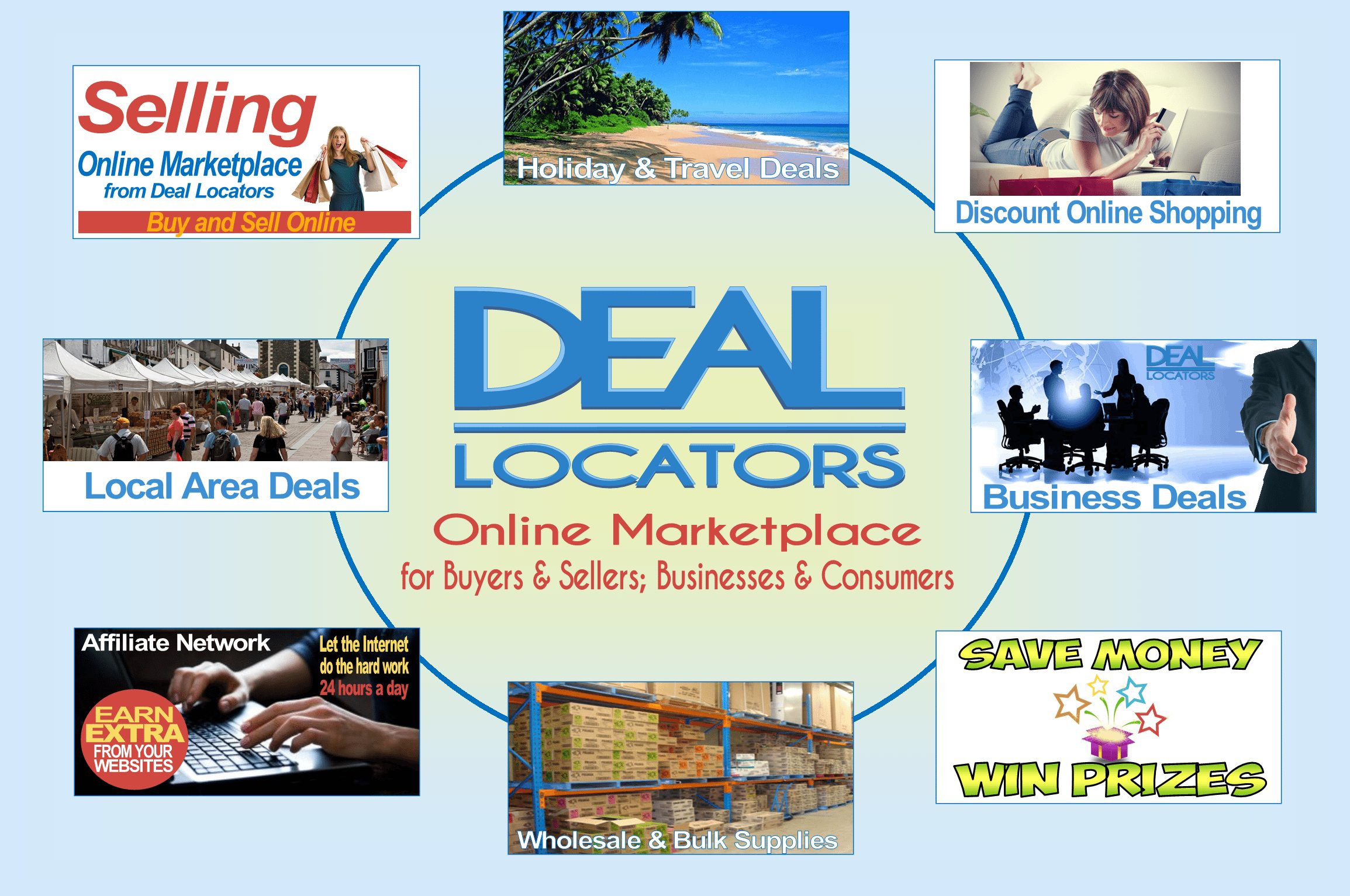 The 21st Century Marketplace
Deal Locators is truly a business of the 21st century – an Internet Marketplace that brings together buyers and sellers whether as Consumers, Businesses or as both.

With the internet being a prime modern-day network for trading and shopping, Deal Locators provides the perfect infrastructure for doing deals online whether directly and/or indirectly, and whether on an international, national or local basis. This includes not just the services and supplies that can be traded but also the entire mechanism for facilitating such an operation from bespoke websites to quick and efficient fulfilment.

Deal Locators is open to everyone and provides platforms, solutions and support required by Businesses to thrive and for Consumers to locate and buy what they are looking for.
Find out more about what Deal Locators does for Consumers
Find out more about what Deal Locators does for Businesses