Everyone Likes a Discount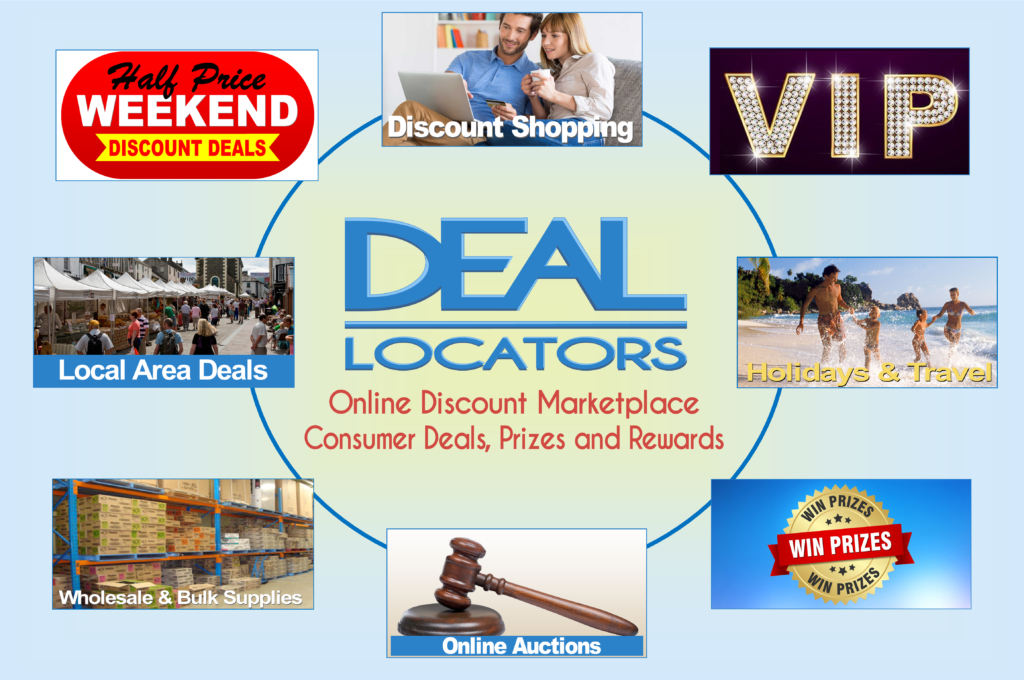 About Us - About Deal Locators
As a consumer-based Discount Shopping and Rewards Business, Deal Locators delivers some of the cheapest shopping available online plus a growing array of fantastic prizes in free-to-enter Prize Draws.
We believe in selling great products and services as cheaply as possible.
Deal Locators sells many products on eBay where we are amongst the lowest priced sellers there.
However, the prices that you can find for the same products in the Deal Locators Shop are 10% lower than they are on eBay.  We can do this because we are a "no-frills" online retailer. For example, we have no expensive-to-run shops or warehouses.
What matters to our customers is getting the right product at the right price and that right price includes free shipping.
Prices in the Deal Locators Shop
are 10% Cheaper than on eBay
Every Weekend we offer a range of top quality goods at half price; that's half the usual price in the Deal Locators Shop which, as you know, is 10% cheaper than on eBay.
We can keep you informed about what is on offer every week.  Just click here to receive weekly notifications of our Half Price Weekend Deals.
All products that we sell are quality and (mostly) branded items.  So here you can buy Top Brands at the very Lowest Prices.
Win Prizes in Free-to-Enter Draws
There is always a Prize Draw running at Deal Locators.  Sometimes there is more than one!
Click Here to find out what you could win in the current Prize Draw.
All you have to do is enter – it's free – and you could be the winner of some great Prizes.
As the Prize Draws are free-to-enter and without obligation you can't loose so why not enter today?
Become a Deal Locators VIP
Just recommend a friend and you could become a Deal Locators VIP.
As a VIP you don't have to do anything.  But you could be a winner in our monthly VIP Prize Draw.
The more people that you successfully recommend the more entries you will have in each month's draw – so the more people you recommend the more chance you have of winning!
Top Brands - Lowest Prices