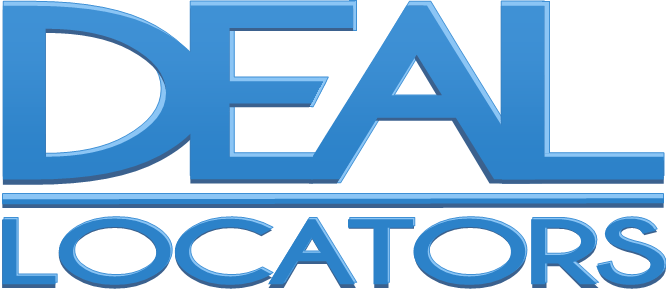 Complaint Policy
At Deal Locators we are committed to providing customers with the very best possible service. However, from time to time, somethings always manage to go wrong and therefore Deal Locators has in place a Complaint procedure.
Deal Locators wishes to always improve its service. One of the ways of doing this is by learning from mistakes and from situations when something goes wrong.
Additionally, Deal Locators wishes to improve its service by listening and responding to the views of our customers. We are always pleased to accept customer's comments.
Responding to Complaints
By responding positively to complaints, Deal Locators believes that mistakes can be put right.  Therefore we aim to ensure that:
The Complaint Process as made as easy as possible.
We treat a complaint as a clear expression of dissatisfaction with our service which calls for an immediate response.
You can expect to be treated with courtesy, respect and fairness at all times. We expect that you will also treat our staff dealing with your complaint with the same courtesy, respect and fairness.
Your complaint will be dealt with promptly and confidentially.
Our aim is always to respond the right and a positive way.  For example, we will provide you with an explanation, an apology where we have got things wrong, or information on any action taken etc.
We learn from complaints and use them to improve our service for the future.
We recognise that many concerns will be raised informally, and dealt with quickly. Our aims are to:
Resolve informal concerns quickly, either verbally or by email. An informal approach is appropriate when it can be achieved. But if concerns cannot be satisfactorily resolved informally, then the formal complaints procedure should be followed.
The formal complaints procedure is intended to ensure that all complaints are handled fairly, consistently, and wherever possible resolved to the complainant's satisfaction.
Deal Locator's responsibility will be to:
Acknowledge the formal complaint in writing;
Respond within a stated period of time;
Deal reasonably and sensitively with the complaint
The Formal Complaints Procedure
In the first instance, if you are unable to resolve the issue informally, you should write to Deal Locators either by letter to:
Deal Locators, Centurion House, Hadnock Road, Monmouth NP25 3NQ
or email to admin@deallocators.co.uk.
Your correspondence should set out all the details of your complaint. You can expect your complaint to be acknowledged within three working days of receipt.
Deal Locator's aim is to resolve all matters as quickly as possible. However, inevitably some issues may be more complex and therefore may require longer to be fully investigated. Consequently, timescales given for handling and responding to complaints are indicative. If a matter requires more detailed investigation, you will receive an interim response describing what is being done to deal with the matter, and when a full reply can be expected.
If you are not satisfied with our response you should write formally to the Directors. Your request can be sent by post to Deal Locators, Centurion House, Hadnock Road, Monmouth NP25 3NQ or by email to admin@deallocators.co.uk.
Further information about shopping with Deal Locators: User Agreement | Privacy | Delivery | Payment