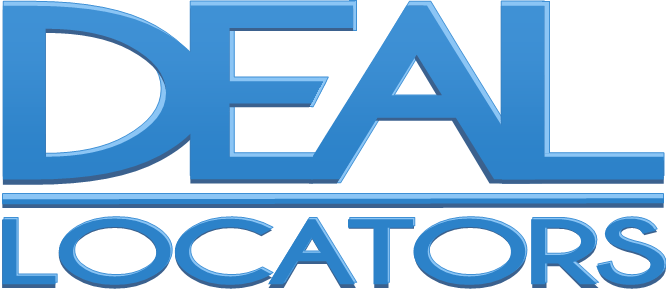 Privacy Policy
This Privacy Policy covers all websites that are owned and/or operated by Deal Locators.  All such sites carry a copyright notice in the footer of the home page which says, "Deal Locators".
At Deal Locators we are dedicated to safeguarding and preserving your privacy when you visit our site or communicate electronically with us.
This Privacy Policy, together with our user agreement, provides an explanation as to what happens to any personal data that you may provide to us, or that we may collect from you.
We do update this Policy from time to time so please do review this Policy regularly.
Information We Collect
In operating our websites we may collect and process the following data about you:
Details of your visits to our websites and the resources that you access, including, but not limited to, traffic data, location data, weblogs and other communication data.
Information that you provide by filling in forms on our website or by making a purchase.
Information provided to us when you communicate with us for any reason.
Information that We

DO NOT

Collect
We do not collect, store or keep any customer's financial details whether it be their bank account number or their credit card details. When a customer enters their bank or card details for a purchase, we are not party to that information as it is only seen and held by either SagePay, WorldPay and/or PayPal and not by ourselves.
Use of Cookies
Our website uses cookies. These cookies are used to ensure that you are sent the correct content when your computer requests it. We also use cookies to store special information about services provided especially for you, such as pre-sales and special offers. If you choose to buy something, we will use a cookie to remember your choice as you move through our web site.
In addition we host content from some third parties that place cookies on your computer. These providers include our advertising partners, as well as companies such as Google. Some of these cookies have 'far future' expiration dates – in other words, they are designed to stay on your computer for as long as possible.
If you wish to remove any cookies our web site has placed on your computer, please consult the instructions for your specific Internet browser.
Categories
Our cookies are categorised below to identify whether these cookies are required for the correct operation of the website or whether they are used for functional purposes only (and are therefore not mandatory).
Strictly Necessary

Strictly necessary cookies are essential to enable you to move around our web site and use its features and/or services.

Functional

Functional cookies allow our web site to remember choices you make, e.g. your user name, log in details and language preferences and any customisations you make to pages during your visit. They are necessary to provide features and services specific to individual users.

Performance

Performance cookies allow us to update this web site to cater for user preferences and improve performance. Performance cookies may also be used to help manage web site traffic during busy periods.

Targeting/Advertising

These cookies collect information about your browsing habits on our site in order to make advertising (both on this site and other web sites you subsequently visit) relevant to you and your interests, to limit the number of times those adverts are served to you and to help measure the effectiveness of advertising campaigns.
Cookies we place on your computer.
We may gather information about your computer for our services as part of our service in providing statistical information regarding the use of our website to our advertisers.
Such information will not identify you personally as it is statistical data about visitors and their use of our site. This statistical data does not identify any personal details whatsoever.
Similarly to the above, we may gather information about your general internet use by using a cookie file. Where used, these cookies are downloaded to your computer automatically. This cookie file is stored on the hard drive of your computer as cookies contain information that is transferred to your computer's hard drive. They help us to improve our website and the service that we provide to you.
All computers have the ability to decline cookies. This can be done by activating the setting on your browser which enables you to decline the cookies. Please note that should you choose to decline cookies, you may be unable to access particular parts of our website.
Our advertisers may also use cookies, over which we have no control. Such cookies (if used) would be downloaded once you click on advertisements on our website.
Third party vendors, including Google, show you ads on sites on the internet.
Third party vendors, including Google, use cookies to serve ads based on your prior visits of this website.
You may opt out of Google's use of cookies by visiting the Google advertising opt-out page.
Use of Your Information
The information that we collect and store relating to you is primarily used to enable us to provide our services to you. In addition, we may use the information for the following purposes:
To provide you with information requested from us, relating to our products or services. To provide information on other products which we feel may be of interest to you, where you have consented to receive such information.
To meet our contractual commitments to you.
To notify you about any changes to our website, such as improvements or service/product changes, that may affect our service.
If you are an existing customer, we may contact you with information about goods and services similar to those which were the subject of a previous sale to you.
Storing Your Personal Data
Data that is provided to us is stored on our secure servers. Details relating to any transactions entered into on our site will be encrypted to ensure its safety.
The transmission of information via the internet is not completely secure and therefore we cannot guarantee the security of data sent to us electronically and the transmission of such data is therefore entirely at your own risk. Where we have given you (or where you have chosen) a password so that you can access certain parts of our site, for example where you have registered in order to complete a purchase, you are responsible for keeping this password confidential.
As previously outlined, we do not store on our website any of our customers' financial details.
Disclosing Your Information
Where applicable, information gathered by one Deal Locator website will be shared amongst other Deal Locator websites.  We do not share such information with any third parties nor do we sell any such information including email addresses.
We will only disclose the minimum necessary information to postal and carrier companies for them to carry out their task speedily and efficiently when they are required to deliver to you on our behalf.  Essentially, this will be limited to your name, your address and phone number. Your information in such cases should be covered by the individual Privacy Polices of each Carrier.
We may also disclose your personal information to third parties if:
We sell any or all of our business and/or our assets to a third party.
We are legally required to disclose your information.
To assist fraud protection and minimise credit risk.
Third Party Links and Promotions
You may find links to third party websites on our website. These websites should have their own privacy policies which you should check. We do Check that all our advertisers have valid Privacy Policies but we do not accept any responsibility or liability for their policies whatsoever as we have no control over them.
Where a third party organisation undertakes a promotion on a Deal Locator website(s), such information you provide with regard to that promotion will be shared between Deal Locators and the third party.
Access To Information
The Data Protection Act 1998 gives you the right to access the information that we hold about you. Please note that any demand for access may be subject to payment of a fee of £10 which covers our costs in providing you with the information requested. Should you wish to receive details of the information that we hold about you please contact us using the contact details below.
Contacting Us
If you have any queries, comments or requests regarding this Privacy Policy, please do not hesitate to contact by using our Contact Form.
Further Information about shopping with Deal Locators: User Agreement | Deliveries | Complaints | Payment Protection