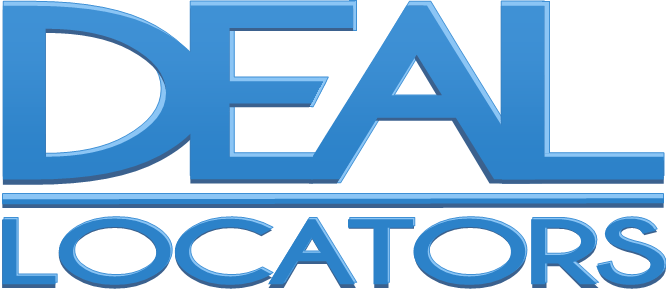 Purchaser Protection
when Shopping Online with Deal Locators
(Returns Policy)
Worry-free Shopping
Deal Locators wishes for its customers to have a happy and worry-free experience when shopping on any of its online websites. We always want to make sure that you get the item you ordered.
The last thing that we want is for a customer to justly feel that they have not received a good service from Deal Locators.  In order to help prevent arguments and disputes, all products sold via Deal Locator websites are dispatched with a Returns Form.
This Returns Forms gives details as to how & where to return goods.  It asks for the reasons for the return; and it gives information as to timescales. (Please note exceptions below).
If for any reason you are not happy and wish to return item(s) received from Deal Locators, the sooner that you do this the better as it makes resolving any problem or dispute so much easier.
Essentially, if a customer returns the item(s) purchased, for whichever stated reason, using our Returns Form within thirty days of the date of dispatch by Deal Locators, we will replace, exchange or refund that item(s) with no quibble. However, customers must be aware that items returned must not have be:
Worn (other than tried on for fit);
Used (thus displaying some element of wear), or
Damaged (this includes the packaging).
Items showing any of these characteristics will be examined on return by our returns department and an assessment will be made as to a fair level of refund to be offered. Our aim is to provide a decision that is fair to both the purchaser and the seller.
In all cases we wish to ensure that we conduct our business and especially any refund policy in line within the scope of current legislation including:
All Distance selling regulations (including the Distance Selling Regulations 2000 which was replaced by the Consumer Contracts Regulations in June 2014).  This covers the sale of goods in any non-face-to-face situation.
The Sale of Goods Act 1979 which covers whether the goods are (i) Satisfactory, (ii) As described, (iii) Fit for purpose, and (iv) will last a reasonable length of time.
Delivery Period:
We always wish to get your purchases to you as quickly as practicable.  We undertake a same-day dispatch policy for all items ordered before 12 noon (on normal working days only).  Unless otherwise specified at the point of purchase, Deal Locators reserves the right to use the second class postal system for delivery (or economy delivery for international deliveries).  This may take 2 to 3 days (or longer depending upon destination and time of year) to arrive after dispatch.  In all cases this is beyond he control of Deal Locators but we will always undertake to resolve any delivery problems as quickly and efficiently as possible.
Items damaged during delivery should be reported and returned using the Returns Form.  In this instance we do require telephone advance notice (ring 01291 370020) within two working days.
Refund Exceptions:
Customised and perishable goods as well as newspapers, periodicals and magazines (but not books) are excluded from refunds, for obvious reasons. Sealed audio, video or computer software that has been opened can also not be returned.
Items of clothing and accessories that have been clearly worn or used will not be refunded, replaced or exchanged.
Immediately accessible purchases – such as digital downloads – are also exempt from refunds.
Credit and Debit Card Purchase Protection
All payments taken on all Deal Locator websites are processed by either Worldpay or PayPal.  Please refer to their terms and conditions.  Also some credit card providers offer purchase protection insurance and/or internet delivery insurance on purchases made with their cards; refer to the individual card provider for full details.
Normally, Purchase Protection Insurance usually covers items bought with the card against theft, loss or accidental damage for up to 90 days after the purchase date.  However, many policies exclude delivered purchases, especially damage or loss that may occur whilst in transit.
Internet delivery insurance, on the other hand, covers purchases made online against theft, loss and damage. But only until they arrive safely.
Five Ways to Protect Yourself when Shopping online:
We all hear stories of people who have had a bad experience online.  All payments to Deal Locators are processed by either Worldpay or PayPal.  At Deal Locators, we never have access to your bank or card details.
But there is always the potential for a bad online retail experiences and/or some form of fraud which can be very stressful.  Common sense says taking as much care as possible is always important but here are also a few tips to help.
Shop on Trusted Sites & Pages. Look for sites that have a clear returns policy already in place.  Banks and other sites dealing with money normally have an encrypted page (usually a padlock icon on the browser will indicate this).
Carefully Read Product Descriptions.  Many disputes with retailers are avoided, or at least resolved much more quickly, when consumers read about exactly what they're buying.
Suspicious? Check Reviews Online. News about dodgy retailers travels fast online. Don't believe everything but do check out retailers that seem suspicious. Read more about red flagged and behavioural adverts that follow users around the web.
Check Payment Methods.  Credit Card users get statutory assistance from their Providers on some purchases. Some also get additional insurance as well.  You can always check with your Card Provider, for example PayPal, for further advice and information.
The Sooner The Better. Return goods as soon as possible as this is the best way to save a arguments.  Legally, it is always easier to argue your point the sooner a fault or problem is reported.
Further information about shopping with Deal Locators: Privacy | Delivery | Complaints | Payments