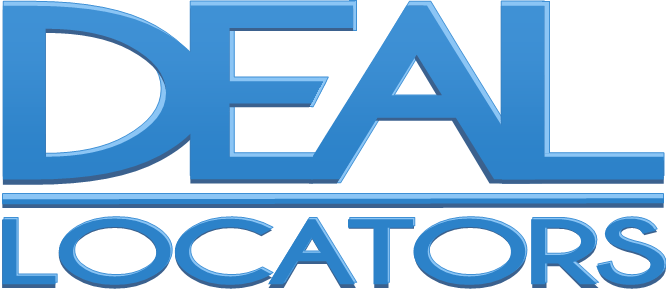 Terms & Conditions for the use of Deal Locator websites
(User Agreement)
1      General Use of Deal Locator Websites
1.1          Access to and use of all Deal Locators web and social media sites (including, but not limited to DL Digital Publishing, Sellfast International, Peter's Power, Betties Beverages, Critical Hygiene Supplies, Centurion Business Services, Courier-Networks as well as our social media sites on Twitter, Facebook and You Tube) (hereafter, "Deal Locator Websites" or "Our Websites") and the products, services and promotions available through these Websites (collectively, the "Services") are subject to the following Terms & Conditions.  By using the Services, the user of our website(s) and services (hereafter "you" or " the user") agrees to all of the Terms & Conditions, which may be updated by us from time to time. You should check this page regularly to take notice of any changes we may have made to the Terms & Conditions.
1.2          Access to all Deal Locators websites is permitted on a temporary basis, and we reserve the right to withdraw or amend the Services without notice. We will not be liable if, for any reason, any of our websites are unavailable at any time or for any period. From time to time, we may restrict access to some parts or all parts of any of our Websites.
1.3          Our Websites may also contain links to other websites (including web and social media sites of advertisers, sponsors, promoters and affiliates), which are not operated by Deal Locators ("Linked Sites"). Deal Locators has no control over any Linked Sites and accepts no responsibility for them or for any loss or damage that may arise from your use of them. Your use of the Linked Sites will be subject to the Terms & Conditions contained within each such site.
2. Privacy Policy
2.1     Our privacy policy sets out how we may use any information that you may provide to us. By using Deal Locators Websites, you consent to the processing described therein and you warrant that all data provided by you is accurate and up to date. Where relevant, you are responsible for maintaining and promptly updating account information for accuracy and completeness.
3. Prohibitions
3.1     You must not misuse our Websites. You will not: commit or encourage a criminal offence; transmit or distribute a virus, trojan, worm, logic bomb or post any other material which is malicious, technologically harmful, in breach of confidence or in any way offensive or obscene; hack into any aspect of our Services; corrupt data; cause annoyance to other users; infringe upon the rights of any other person's proprietary rights; send any unsolicited advertising or promotional material, commonly referred to as "spam"; or attempt to affect the performance or functionality of any computer facilities of or accessed through Deal Locator Websites. Breaching this provision would constitute a criminal offence under the Computer Misuse Act 1990. Deal Locators will report any such breach to the relevant law enforcement authorities and disclose your identity to them.
3.2     We will not be liable for any loss or damage caused by a distributed denial-of-service attack, viruses or other technologically harmful material that may infect your computer equipment, computer programs, data or other proprietary material due to your use of Deal Locator Websites or to your downloading of any material posted on it, or on any website linked to it.
3.3     The use of automated systems or software to extract data from Deal Locator Websites for commercial purposes, ('screen scraping') is prohibited without license.
4. Intellectual Property, Software and Content
4.1     The intellectual property rights in all software and content made available to you on or through all Deal Locator Websites and through Deal Locator publications and other printed material remain the property of Deal Locators or its licensors and are protected by copyright laws and treaties around the world. All such rights are reserved by Deal Locators and its licensors. You may store, print and display the content supplied solely for your own personal use. You are not permitted to publish, manipulate, distribute or otherwise reproduce, in any format, any of the content or copies of the content supplied to you or which appears on Deal Locator Websites, publications or other printed materials nor may you use any such content in connection with any business or commercial enterprise.
4.2     You shall not modify, translate, reverse engineer, decompile, disassemble or create derivative works based on any software or accompanying documentation supplied by Deal Locators or its licensors.  This, for example, extends to Kitchen Complements and Peter's Power which are trade names belonging to Deal Locators.
4.3     No licence or consent is granted in any way to you to use the images and/or trademarks of Deal Locators or its trade names, and you agree not to use these marks or any marks which are colourably similar without the written permission of Deal Locators.
5. Customers
5.1     Customers have, on some parts of the website(s), the option on Deal Locator sites to register as a Customer or to be a Guest Customer.  Other parts of our website(s) may require registration to access including Selling where registration is required for all customers irrespective of whether a seller or buyer.  On most Deal Locator sites, the advantage of Registration is that it speeds up Check Out when paying for goods bought.  Please note that Customers may be required to Register separately for different parts of the Deal Locators website(s).
5.2     Deal Locators reserves the right to remove a Registration if any user is deemed to be abusing any Deal Locator website by, for example, the using of multiple / proxy IP Addresses (Internet Protocol addresses) in order to attempt to hide or falsify the use of multiple accounts, or to make multiple applications, or causing disruptions to any of our services in any way.
5.3     We are happy to accept any submission of material(s) from customers (which can be achieved via our Contact Form) which we may or may not use, in part or in full, on our websites. By submitting any such material to us, you agree to these Terms and Conditions.
5.4     Where we incorporate or use your supplied content, you will own all of the content and information that is posted on our Websites. In addition, for content that is covered by intellectual property rights, like photos and videos ("IP content"), you specifically give us the following permission, subject to your privacy settings: you grant us a non-exclusive, transferable, sub-licensable, royalty-free, worldwide license to use any IP content that you post or provide to us on or in connection with Deal Locators ("IP License"). This includes for example and without limitation the right and license to use, reproduce, modify, edit, adapt, publish, translate, create derivative works from, distribute, perform and display such material (in whole or part) worldwide and/or to incorporate it in other works in any form, media, or technology now known or later developed. In certain circumstances Deal Locators may also share your contribution with trusted third parties.
5.5     This IP License ends when your content is deleted from our websites however Deal Locators maintains the right to reinstate your content at a future date.  You acknowledge that your content may continue to be accessible on social media (especially if it has been shared with others) and on printed publications.  Deal Locators is not obligated to delete IP content provided by you and you understand that removed content may persist in backup copies for a reasonable period of time (but will not be available to others).
5.6     You further acknowledge that Deal Locators is not obliged to publish any material submitted by you on any Deal Locator website or publication.
5.7     Deal Locators always appreciates customer's feedback or other suggestions about Deal Locators and Deal Locator websites, but in providing that feedback and information you understand that we may use it without any obligation to compensate you for it (just as you have no obligation to offer it).
5.8     As detailed in our Privacy Policy, Deal Locators does not hold onto any of its websites customers' personal details
6. Terms of Sale
6.1     By placing an order with or through a Deal Locator website you are offering to purchase a product or service on and subject to the terms and conditions herein. All orders are subject to availability and confirmation of the order and the order price.
6.2     Where a sale results in a dispatch of a product, delivery times may vary and any guarantees or representations made as to delivery times are subject to any delays resulting from postal/courier delays or force majeure for which we will not be responsible. Please see our Current Shipping Policy notice for further information.
6.3     In order to contract with Deal Locators you must be over 18 years of age and possess a valid credit or debit card issued by a bank acceptable to SagePay, WorldPay and/or PayPal or have a valid Credit Account with Deal Locators, such Credit Accounts only being extended to trading Businesses who will be required to make full payment within 30 days of the end of the month in which the transaction(s) took place. Deal Locators retains the right to refuse any request or order made or placed by you, and Deal Locators reserves the right to close your Deal Locators registration(s) and/or credit account at its sole discretion, or suspend credit terms where an account is overdue. If your order is accepted we will inform you by email and, where relevant, we will confirm the identity of the party with which you have contracted. This will usually be Deal Locators or may in some cases be a third party.
6.4     Where a contract is made with a third party, and where Deal Locators is not acting as either the agent or principal, the contract is made between yourself and that third party and will be subject to their terms of sale which they supply you.
6.5     When placing an order you undertake that all details you provide to us are true and accurate, that you are an authorised user of the credit or debit card used to place your order and that there are sufficient funds to cover the cost of the goods.
6.6     The cost of foreign products and services may fluctuate. All prices advertised are subject to such changes. Please be aware that some of the goods sold through our Websites may not be suitable for children under 18 years of age, so please take extra care when purchasing goods as gifts, for under 18's.
6.7     When you place an order, you will receive an acknowledgement e-mail confirming receipt of your order. This email will only be an acknowledgement and will not constitute acceptance of your order. A contract between us for the purchase of the goods will not be formed until your payment has been approved by SagePay, WorldPay and/or PayPal and they have confirmed to us that they have debited your credit or debit card.
6.8     Whilst we try and ensure that all details, descriptions and prices that appear on Deal Locator Websites are accurate, errors may occur. If we discover an error in the price of any goods which you have ordered we will inform you of this as soon as possible and give you the option of reconfirming your order at the correct price or cancelling it. If we are unable to contact you we will treat the order as cancelled. If you cancel and you have already paid for the goods, you will receive a full refund.
6.9     Where applicable, prices are inclusive of VAT. In addition, delivery costs will be charged (subject to our Current Shipping Policy) with all such additional charges being clearly included in the 'Total Cost'.
6.10   The Service may contain typographical errors or other errors or inaccuracies and may not be complete or current. We therefore reserve the right to correct any errors, inaccuracies or omissions and to change or update information at any time without prior notice. We reserve the right to refuse to fill any orders that you may place based on information on the Service that may contain errors or inaccuracies, including, without limitation, errors, inaccuracies or out-of-date information regarding pricing, shipping, payment terms, or return policies.
6.11   Upon receiving your order, your payment is handled entirely by SagePay, WorldPay and/or PayPal who will inform us as to whether your payment has been successful.  As soon as we receive confirmation from SagePay, WorldPay and/or PayPal that your payment has been successful, your purchases will be dispatched.
6.12   We may from time to time offer promotional discount codes which may apply in respect of any, or certain specified, purchases made though this Website. The conditions of use relating to any discount code will be specified at the time of issue. These Terms & Conditions relate to all Deal Locators websites and all sales, promotions, competitions, surveys, prize draws, gift vouchers and discount codes thereon (unless otherwise stated).
6.13   Only one promotion code can be used per order. A promotional code can't be used after an order has been placed. If the promotional code has expired, then you shouldn't try to use it. Also you can't swap your promotional code for cash.
6.14   If you've been given a promotional discount code, then it can only be used by the (credit or debit) card holder for the purpose for which it was issued.  You should not pass your promotional code around your friends, or post it in a forum.  You should keep it confidential and only use it for your own purchases through Deal Locator websites.  Look after your promotional code, because we are not obliged to provide you with a replacement and abuse of the code, or if it inadvertently gets lost, or it gets used by someone else will result in its cancellation.
6.15   Brand or product category exclusions may also apply. We will let you know if the promotional code can't be used against certain brands or product categories in your basket before you complete your purchase.
6.16   Don't use a promotional code to buy discounted products from Deal Locators, and then sell them on for a higher price to make yourself a bit of extra money. If you do use your promotional code in such ways or in a way that we consider abuses the spirit in which the promotional code was issued, then we can cancel or withdraw your promotional code at any time, and without letting you know beforehand.
6.17   Deal Locators may, from time to time, offer and/or accept Gift Vouchers.  Once a gift voucher has been provided in an individual's name, the gift voucher becomes their property. In such circumstances Deal Locators reserves the right to refuse to discuss the gift voucher further with the individual who initially purchased it. Gift Vouchers will be valid for the period as advertised, and you don't have to spend them all at once.
7. Terms & Conditions Specific to Buy & Sell Online
7.1     Deal Locators provides a marketplace called Buy & Sell Online that allows users to offer, sell and buy just about anything (subject to clause 7.10.1 below) in a variety of pricing formats and locations.
7.2  A Selling user must first register and become a Member of Buy & Sell Online.  Basic Membership of both buyers and sellers is free, however, a number of different types of Memberships may also be available from time to time that will be chargeable on a 30 day recurring basis which is payable in advance such fees being non-refundable for periods of less than 30 days.
7.3    Deal Locators is not involved in the actual transaction between buyers and sellers. The contract for the sale is directly between the buyer and the seller.
7.4.1    While Deal Locators may provide guidance to users of Buy & Sell Online, such guidance is solely informational and users may decide to follow it or not at their own discretion.
7.4.2  Where a dispute takes place between a buyer and a seller which cannot be resolved between each party or where one party is aggrieved by the actions of the other party, Deal Locators will facilitate the resolution of such disputes and their decision will be final and will be accepted and acted upon by the parties involved.
7.4.3 Deal Locators has no control over and does not guarantee the existence, quality, safety or legality of items advertised; the truth or accuracy of users' content, listings or feedback; the ability of sellers to sell items; the ability of buyers to pay for items; or that a buyer or seller will actually complete a transaction or return an item.
7.5    Deal Locators does review users' listings and content prior to publication on the website but cannot guarantee the legitimacy of such content as described in 7.3 above. However, Deal Locators will reject the publication of any items for listing that are contained on its prohibited and restricted items list.
7.6   Without limiting the use of other remedies, Deal Locators may limit, suspend, or terminate user account(s), restrict and/or prohibit access to activities and Services; cancel bids, remove or demote listings, delay or remove content; and take technical and legal steps to keep from using our Services if, in our opinion, a User:
Creates problems or possible legal liabilities;
Is a threat to the security of other users' use of the website including such user's exposure to financial liabilities;
Infringes the rights of third parties;
Acts inconsistently within the letter or spirit of this User Agreement or our other published Deal Locator policies:
Is abusive to or about Deal Locator staff or other users;
Fails to pay in full any or all fees due to Deal Locators for our Services by the due date;
Fails to honour any sales contract made through the website whether as a seller or purchaser;
Is involved in issues that give rise to Deal Locator's considering the user's performance history and any current specific circumstances; and
Where Deal Locators is unable to verify or authenticate any information provided by a User;
7.7  When using Buy & Sell Online, all Users are required to agree to the terms & conditions and thereby specifically agree that they will not do the following:
7.7.1   Post, list or upload content or items into inappropriate categories or areas on our sites;
7.7.2   Breach or circumvent any laws, third party rights or our systems or policies;
7.7.3   Sell any counterfeit items or otherwise infringe the copyright, trademark or other rights of third parties;
7.7.4   Use Buy & Sell Online when ineligible to form legally binding contracts with Deal Locators (for example if under the age of 18), or where temporarily or indefinitely suspended from using Buy & Sell Online;
7.7.5   Fail to pay for items that they have purchased, unless they have a valid reason which they have specifically agreed with Deal Locators.  (Without prejudice to any individual case this might include (by way of example only) where a seller has materially changed an item's description after a bid or purchase, or where a clear typographical error has been made, or when the seller cannot be contacted);
7.7.6   Fail to deliver items sold without a valid reason which has been specifically agreed with Deal Locators. (Without prejudice to any individual case this might include (by way of example only) where the buyer fails to comply with the terms posted in sale's listing, or where the buyer cannot be contacted;
7.7.7   Manipulate the price of any item or interfere with any other user's listings;
7.7.8   Post false, inaccurate, misleading, defamatory, or libellous content;
7.7.9   Make any posting or take any action that may unfairly misrepresent any other user, listing or themselves on the website with the purpose of making any person or product appear better or worse;
7.7.10 Permit a third party to use their account and identity without consent from Deal Locators;
7.7.11 Distribute or post spam, unsolicited or bulk electronic communications, chain letters, or pyramid schemes;
7.7.12 Use contact information of other users for any purpose other than in relation to a specific transaction (which includes using this information to send marketing materials unless the user has given explicit consent to receiving these materials);
7.7.13 In addition to the requirements laid out in clause 3.1 above, distribute viruses or any other technologies that may harm any part of the internet infrastructure (including that provided by third parties) or any property of Deal Locators and its users; use any robot, spider, scraper or other automated means to access our Services for any purpose; or interfere with the working of our Services, or impose an unreasonable or disproportionately large load on our infrastructure;
7.7.14 Use Deal Locator's name, trademark, logos and other designs, whether copied or modified, for any purposes other than in relation with the activities for which they are intended without the express written consent of Deal Locators.
7.8     Where a user registers with Deal Locators as a business entity, the user hereby represents that they have the authority to legally bind that entity and that they will comply with all applicable laws relating to online trading.
7.9     All users are required to provide a payment method when registering (usually via Bank Card or PayPal) which they must maintain and keep updated. If a User's payment method fails and their account becomes overdue (irrespective of whether for fees or purchases) Deal Locators may collect such monies by charging other payment methods of the User and may, in order to recover such monies, employ collection agents or undertake legal proceedings the cost of which will be borne by the User.
7.10     Listing Conditions: When listing an item, the User agrees to comply with the following rules for listing and selling:
7.10.1  The User is responsible for the accuracy, content and legality of the item listed and certifies that the item is not contained on Deal Locator's list of prohibited and restricted items;
7.10.2   Whilst listings from users who have select/featured membership packages will be prioritised in listings, the place where overall a User's listing appears in search and browse results may depend upon certain other factors such as listing format, title, bidding activity, end time, keywords, price, postage cost, Feedback, etc;
7.10.3   The User undertakes not to include meta-tags and URL links in their listing .  Failure to comply will mean that the listing may be removed or altered so as not to affect third party search engine results.
7.11    Purchase Conditions: When buying an item, the user agrees to comply with the following rules:
7.11.1 You are responsible for reading fully the details of the item listed before making a bid or commitment to buy;
7.11.2  You enter into a legally binding contract to purchase an item when you commit to buy an item, or if you have the winning bid (or your bid is otherwise accepted); but for motor vehicles, and real estate (property), a bid or offer is not binding as it is considered to express a buyer's serious interest in the item.
7.12  In order to provide a guide for buyers as to any seller's track record, Deal Locators will grade all sellers based upon the following criteria: (1) Accuracy of description of goods and services; (2) A history of dispatch within guideline periods, (3) A history of fair and prompt resolution, replacement and refund action undertaken by the seller, and (4) The volume of sales made by the seller.  Such information will be published on the Buy & Sell Online website and may be used by any potential buyer as a guide as to whether or not to purchase from a seller.
7.13  Deal Locators cannot be held liable for any transaction between two registered users of Buy and Sell Online that is undertaken other than through a Deal Locator platform.
7.14 Returns: Where a purchaser returns goods to a seller a full refund can only be expected when the goods are returned in the same condition as dispatched.  For new items this means that the items must by unused, unworn and the packaging undamaged.
8. Disclaimer of Liability
8.1    The material displayed on Deal Locator Websites is provided without any guarantees, conditions or warranties as to its accuracy. Unless expressly stated to the contrary to the fullest extent permitted by law, Deal Locators and its suppliers and its affiliates, its content providers, merchants and advertisers hereby expressly exclude all conditions, warranties and other terms which might otherwise be implied by statute, common law or the law of equity and shall not be liable for any damages whatsoever, including but without limitation to any direct, indirect, special, consequential, punitive or incidental damages, or damages for loss of use, profits, data or other intangibles, damage to goodwill or reputation, or the cost of procurement of substitute goods and services, arising out of or related to the use, inability to use, performance or failures of Deal Locator websites (or linked sites) and any materials posted thereon, irrespective of whether such damages were foreseeable or arise in contract, tort, equity, restitution, by statute, at common law or otherwise.
8.2    This does not affect Deal Locator's liability for death or personal injury arising from its negligence, nor for fraudulent misrepresentation, misrepresentation as to a fundamental matter or any other liability which cannot be excluded or limited under applicable law.
8.3    Information provided on Deal Locator websites, whether by Deal Locators, its suppliers, its affiliates, its content providers, merchants or advertisers is intended as information only and does not constitute advice and should not be relied upon to assist in decision making or in deciding upon any course of action. Where the views, opinions, advice and recommendations of Deal Locator's suppliers, affiliates, content providers, merchants or advertisers is expressed, Deal Locators shall not be liable for the accuracy, defamatory nature, completeness of otherwise of such views, opinions, advice and/or recommendations.
9. Linking to a Deal Locator Website(s)
9.1     We may allow you to link to specified pages provided you do so in a way that is fair and legal and does not damage our reputation or take advantage of it, but you must not establish a link in such a way as to suggest any form of association, approval or endorsement on our part where none exists.
9.2     You must not establish a link from any website that is not owned by you.
9.3     Deal Locator websites may not be framed on any other site, nor may you create a link to any part of our websites other than the specific page to which we have agreed. We reserve the right to withdraw linking permission without notice.
9.4    See separate conditions when linking to Deal Locators websites through DL Group Media's advertising network.
10. Third Party images and Trademarks
10.1    Except where expressly stated to the contrary all persons (including their names and images), third party trademarks and images of third party products, services and/or locations featured on Deal Locator Websites are in no way associated, linked or affiliated with Deal Locators and you should not rely on the existence of such a connection or affiliation. Any trademarks and/or names featured on Deal Locator Websites are owned by the respective trade and trademark owners. Where a trademark or brand name is referred to it is used solely to describe or identify the products and services and is in no way an assertion that such products or services are endorsed by or connected to Deal Locators.
11. Indemnity
11.1   You agree to indemnify, defend and hold harmless Deal Locators, its owners, directors, officers, employees, consultants, agents, and affiliates, from any and all third party claims, liability, damages and/or costs (including, but not limited to, legal fees) arising from your use of a Deal Locators website(s) or your breach of these Terms and Conditions.
12. Variation
12.1   Deal Locators shall have the right in its absolute discretion at any time and without notice to amend, remove or vary these Terms & Conditions, its Services and any content on its Websites.
13. Invalidity
13.1   If any part of the Terms & Conditions is unenforceable (including any provision in which we exclude our liability to you) the enforceability of any other part of the Terms & Conditions will not be affected with all other clauses remaining in full force and effect. So far as possible where any clause/sub-clause or part of a clause/sub-clause can be severed to render the remaining part valid, the clause shall be interpreted accordingly. Alternatively, you agree that the clause shall be rectified and interpreted in such a way that closely resembles the original meaning of the clause /sub-clause as is permitted by law.
14. Complaints
14.1   We operate a complaints handling procedure which we will use to try to resolve disputes when they first arise: please let us know if you have any complaints or comments.
15. Waiver
15.1   If you breach these conditions and we take no action, we will still be entitled to use our rights and remedies in any other situation where you breach these conditions.
16. Entire Agreement
16.1   The Terms and Conditions herein constitute the entire agreement of the parties and they supersede any and all preceding and contemporaneous agreements between you and Deal Locators.
16.2   Any waiver of any part or provision of these Terms and Conditions will be effective only if in writing and signed by a Director of Deal Locators and may not be used or treated as a precedent.
17. Governing Law and Jurisdiction
17.1   These terms and conditions are to be construed in accordance with the laws of England & Wales and in the event of any dispute or claim associated with these terms and conditions, that dispute or claim shall be subject to the exclusive jurisdiction of the Courts of England & Wales.
17.2   In case of doubt, the use of the singular herein also refers to the plural and vice versa.
18. Authenticity Policy
18.1   Deal Locators wishes to be viewed as a reputable and trusted business committed to offering its consumers good, reliable and inexpensive products and services.
18.2   Through the Deal Locators Shop, only authentic products and services albeit at the most advantageous prices are sold. Deal Locators therefore does not knowingly supply, sell, promote or advertise goods, products and services that may be counterfeit, dangerous or designed to deceive the customer whether as part of a scam, a deception or otherwise.
18.3   Deal Locators never knowingly stocks or promotes items from countries which are in breach of basic human right principles. However, because of the sometimes complex nature of supply chains, it is not always possible to monitor and control the conditions of each individual involved in the production and supply of products that we sell or promote. However, Deal Locators recognises the importance of being as proactive as possible and to support, within its power, the rights of those involved in the manufacture and supply of the goods that it supplies, sells and promotes.
Other Deal Locators Terms, Conditions & Polices: